GET A FANTASTIC DEAL ON PARTY RENTALS
If you're planning an upcoming birthday party or event, you may be thinking about renting party games and accessories. At King Party Rental in Brevard, Florida, we have everything you need to make your next children's party, block party, or barbecue a hit. We offer affordable rental services for bounce houses, inflatable water slides, food equipment (like snow cone machines ). Browse our rental party games and accessories below. If you have any questions about our party rental company, contact our team today. As
Brevard's preferred party rental company, we're confident we have the supplies you need to create a lasting impression on your guests.
WHAT MAKES OUR PARTY RENTAL COMPANY DIFFERENT?
Huge selection of party rentals
Special combo package deals
Affordable fun for everyone
Our team is well-trained and experienced in planning and logistics
Consistent high-quality service
Excellent communication
Conveniently located
Se Habla Español
PARTY GAMES & ACCESSORIES RENTAL IN BREVARD COUNTY
FIND UNIQUE PARTY GAMES & FUN ACCESSORIES IN BREVARD COUNTY
King Party Rentals in Melbourne, Florida offers a wide-selection of affordable party rentals and accessories. When it comes to everything you need for your party, we have you covered! Consider renting the following:
If you are in Brevard County and would like to learn more about our party rental company, get in touch with our friendly staff today.
Call (321) 914-2432 or fill out the form on the right to make a reservation.
Great Value All-Day Rentals!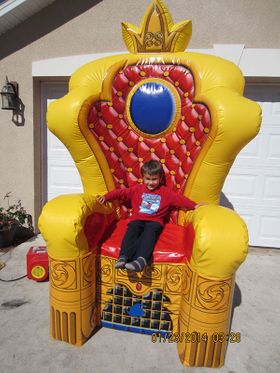 Royal Party Chair: $39 all day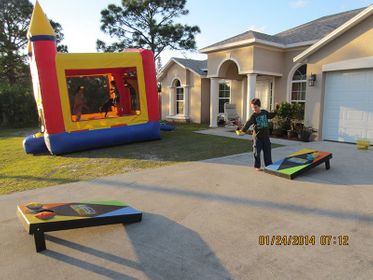 Corn-hole Game: $39 all day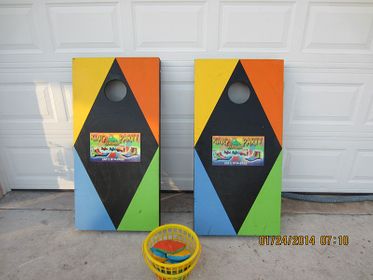 Corn-hole Game: $39 all day
Reserve Your Rental Today
Do not fill this form out if you're a solicitor.